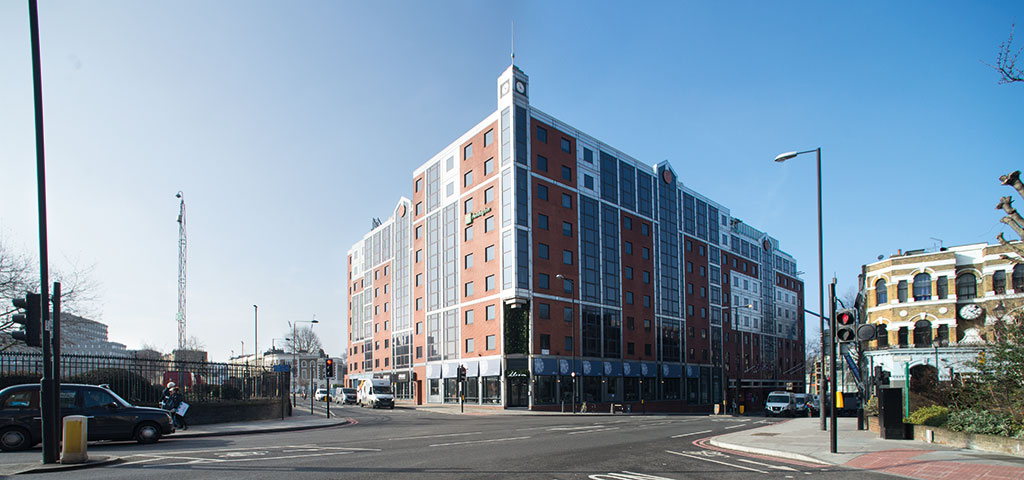 In the world of hospitality, customer comfort ranks as one of the highest objectives in must-haves to ensure guest and visitor satisfaction is achieved at all times. For Crowne Plaza, formerly Holiday Inn, customer satisfaction is paramount so choosing the right HVAC control solution is essential to achieving this ongoing objective.
Today, the newly refurbished Holiday Inn has now been relaunched as Crowne Plaza and has been refreshed to a very high standard including a stylish restaurant, bar and fitness centre with an indoor pool. Contemporary and modern, this hotel is the perfect venue for tourists and business people alike.
With over 200 rooms and busy communal and business areas, the hotel chose various Sarum Control solutions to manage the all‑important HVAC systems in the building.
These included:
LPHW heater control with frost protection;
3 phase supply fan with an external inverter interlocked with inlet damper;
3 phase extractor fan with an external inverter interlocked with exhaust damper;
Bypass damper control for heat recovery;
System controlled by Sarum STec-102 controller.