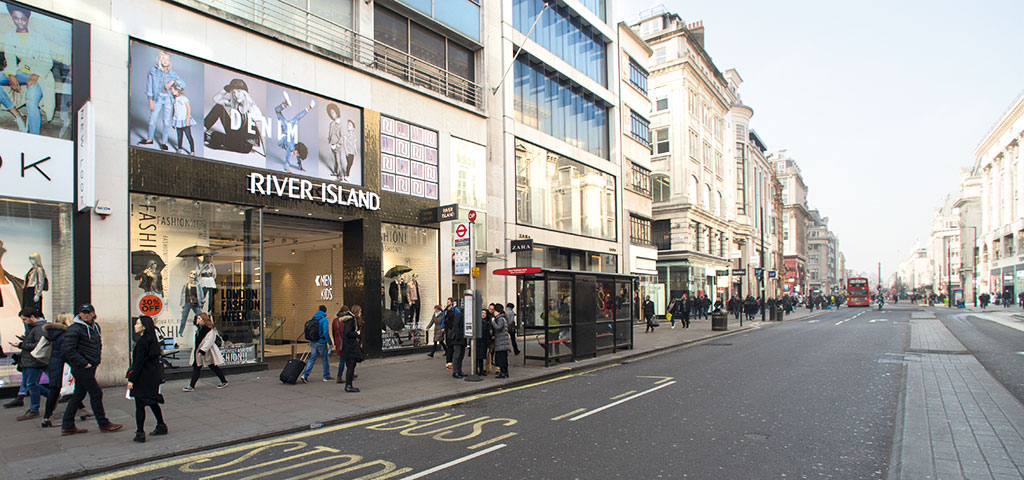 "Dedicated Follower of Fashion"
One of the primary objectives of a retailer is to keep customers in the store. To achieve this, the store has to provide a great shopping experience that encourages customers to spend money. Managing the climate within the store is essential for this reason.
River Island is renowned for its stylish yet affordable fashion and its flagship store, situated in the UK's best known shopping location of Oxford Street, has to maintain the right climate to entice customers to try on their favourite brand.
The chosen Sarum Control solution included a Sarum manufactured panel fitted with a NeOSS controller to provide remote monitoring capabilities and manages:
Pre-trade lighting;
Trade lighting;
Door curtains;
Door heaters;
Ventilation system;
Intruder alarm;
5 zones of air conditioning;
Power monitoring of the mains power;
Power monitoring of the air conditioning.