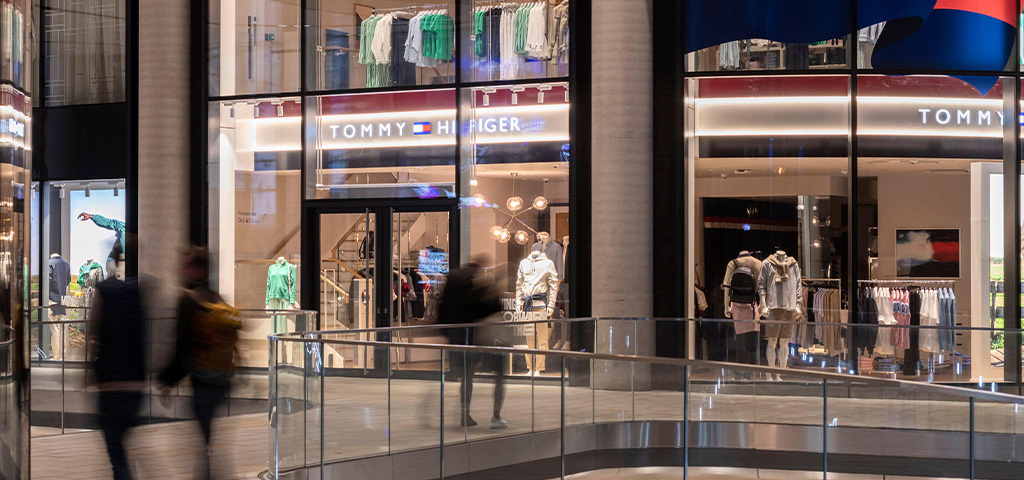 Globally renowned as one of the leading premium clothing brands since 1985, Tommy Hilfiger has over 2,000 retail stores across Europe, North America, Latin America and the Asia Pacific region. Out of the 43 UK stores, ten of them are located in London.
Amongst the vibrant range of luxurious fashion and upmarket stores within the City of London's Broadgate area and located at 100 Liverpool Street is Tommy Hilfiger's flagship store. Only opened in 2020, the company ensured an energy-efficient and sustainable approach to energy was available for the HVAC system.
Working with our contractors, Summit Mechanical, Sarum Electronics manufactured and supplied the following HVAC control solutions:
• A HVAC control panel to control the store's temperature & ventilation.
• 2 Heat Recovery Ventilation Units for energy recovery and sufficient circulation of fresh air.
• 10 fan coil units fed with heating and cooling circuits, controlled by Sarum's panel which also uses outside temperature and winter/summer settings, to optimise energy usage.
• An energy meter fitted in the panel, with current transformers to measure and report on how much electricity the system is using.
• Additional Kamstrup energy meters to display the energy used by the heating and cooling circuits.